The Delta Chapter of Massachusetts of Upsilon Pi Epsilon at Salem State University hosted its first "In the Loop" event of this academic year today from 11:00AM to 12:30PM. Dr. Alessandro S Agnello (Class of 2008) from Abiomed was our guest speaker.
Dr. Agnello received his BS in Computer Science from Salem State in 2008. He worked as a Software Engineer for Draeger Medical Systems from 2008 to 2012. After that, he worked as a Senior Software Engieer for Aptima, Inc. from 2012 to 2013. From 2013 to 2016, he worked as a software engineer for Philips. During these years when working in the IT industry, Dr. Agnello attended University of Massachusetts at Lowell. He received his MS in Computer Science in 2011, and finally received his Ph.D degree in Computer Science in 2016. Dr. Agnello has been working  as a Principle Software Architect at Abiomed since October 2016.
During the event, Dr. Agnello shared his work experiences of working in the industry with the current students. He discussed the interview preparation. He performed a mock up interview with a current student to illustrate and explain some key points related to how an intervew may have gone, what would be the right actions and what could be some bad actions that you should try to void. He also discussed various issues related to working within a team-based envrionment. In addition, Dr. Agnello shared his personal experences on pursing graduate degrees while working full time.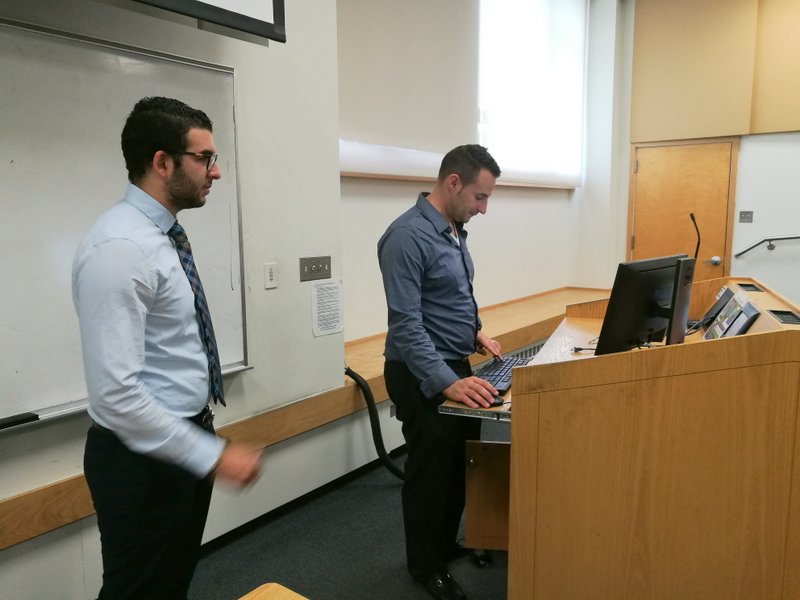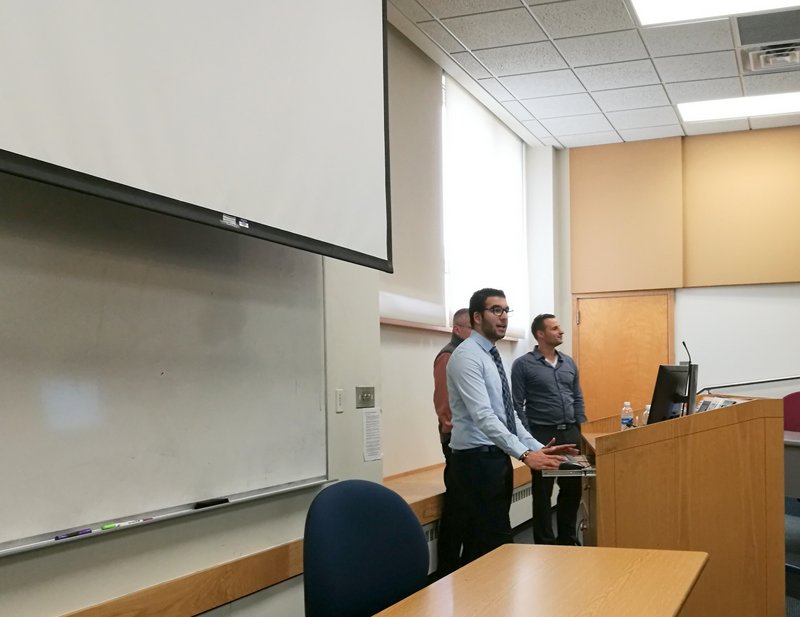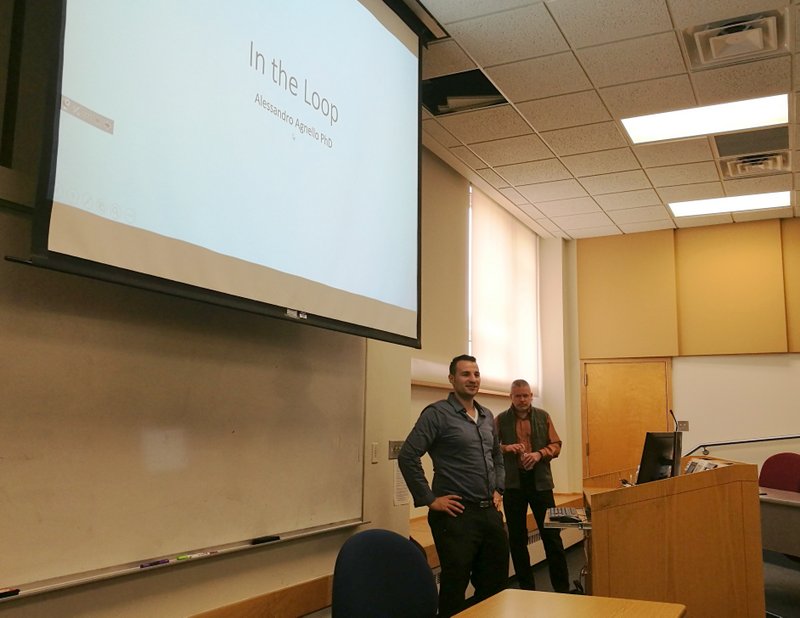 ·